Favorite Cranberry Relish
Sometimes regular ol' relish just isn't enough. If you are looking to try something new on your turkey this year, this is the recipe for you.
Ingredients:
– 1 bag of Cranberries
– 1 Florida juicing Orange
– 1/2 cup- 1 cup of Cane Sugar
Steps:
– Freeze Cranberries overnight
– First, use a food processor to grind the Orange and Cranberries
– Next, clean the food processor as Cranberries can stain fast
– Then, put the mix into a metal or ceramic bowl and add sugar to taste; stir
– Finally, let overnight or up to two days for best results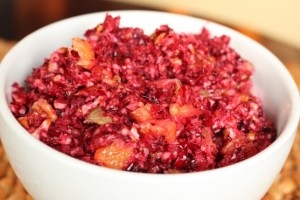 Good Time Milk Punch
Booze and Ice-cream. If that didn't get your attention already then this isn't the recipe for you. With this simple recipe you are guaranteed to be the most popular person in the family.
Ingredients:
– Vanilla Ice Cream
– 1 bottle of Bourbon
– Cinnamon or Nutmeg (optional)
Steps:
– First, add as much ice-cream that you want into a bowl
– Next, pour Bourbon over the ice-cream
– Then, let sit and melt for 30 minutes to an hour
– Finally, sprinkle nutmeg or cinnamon on top and enjoy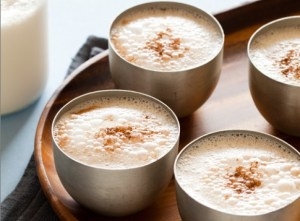 Ultra Pizza Rolls
There are always a few people at the party who aren't too fond of the standard Thanksgiving spread. No matter what they refuse to eat, it's safe to bet that they like pizza. Start off your day right with these easy to make appetizers.
Ingredients:
– 1 cup of Pizza Sauce
– 2 large Tortillas
– String Cheese (your preference)
Steps:
– Slice the Tortilla into thin, even strips
– Next, spread the Pizza Sauce over the strips
– Then, sprinkle your cheese onto the sauce
– Finally, put them in the toaster oven for 5-7 minutes