Custom Patterned Webbing Program
We are delighted to work with our customers to help them build a line of unique, custom accessories. If you wish to create a unique motif or use an existing logo, we can work with you to develop a finalized design.
Using our patented Visiontree® process, we can digitally dye your selected image onto fabric webbing. A one time fee of $75 covers digital design set-up and sample proof.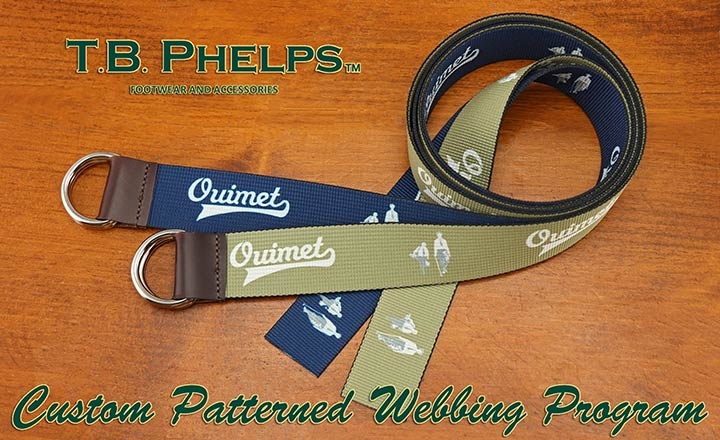 For more information, or to start your custom order, please email info@tbphelps.com or call us at (800) 939-7463.